June 20, 2013
June 14, 2013
June 7, 2013
G2 and the Rolling Ball
Posted by John Huerta

I just returned from a month at Hong Kong University, visiting James Fullwood, an algebraic geometer who likes to think about the mathematics of string theory. There, I gave a colloquium on G2 and the rolling ball, a paper John Baez and I wrote that is due to appear in Transactions of the AMS. This project began over a decade ago in conversations between John and Jim Dolan, later continued between Jim and me. Though Jim opted not to be a coauthor, his insights were crucial.
I would like to tell you about this paper, but I'll warm up with a puzzle—one you've seen in several guises if you've read John Baez's posts about this paper, but well-worth revisiting.
Puzzle: Roll a ball of unit radius on a fixed ball of radius , being careful not to let your ball slip or twist as you roll it. Suppose you roll along a great circle from the North Pole to the South Pole and back to the start at the North. How many turns did the ball make as it rolled?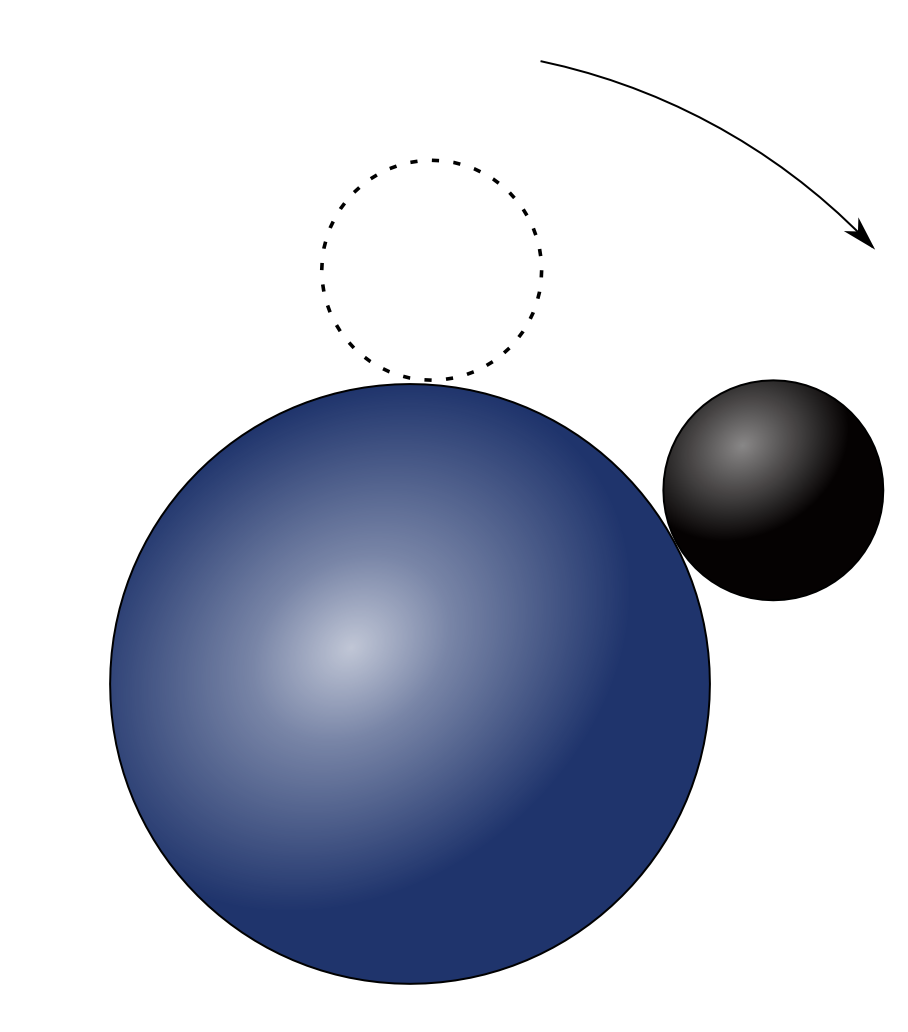 Here's a variant of this puzzle you can work out very concretely: for , roll one coin around another of the same kind, without slipping, and count the number of times the rolling coin turns.
Below the fold, I'll give you the answer, and I'll also tell you about something amazing that happens when , bringing in the exceptional Lie group and a funky 8-dimensional number system called the split octonions.
June 3, 2013
June 1, 2013