Fundamental Physics: Where We Stand Today
Posted by John Baez

Are most of the entries on this blog too technical for you? Well, try this:
John Baez, Fundamental physics: where we stand today, Department of Physics and Astronomy, James Madison University, November 2, 2007.

Since the discovery of the W and Z particles over twenty years ago, few truly novel predictions of fundamental theoretical physics have been confirmed by experiment. On the other hand, observations in astronomy have revealed shocking facts that our theories do not really explain: most of our universe consists of "dark matter" and "dark energy". Where does fundamental physics stand today, and why has theory become divorced from experiment?
It's a talk for anyone interested in physics: a few equations at first, when I explain general relativity, but then just words and pictures!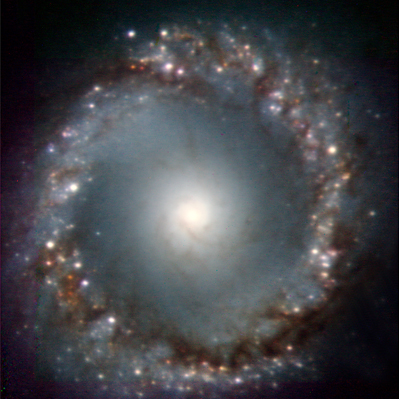 For more details, try:
I'm flying to Dulles airport on Wednesday, spending a night at my folks, then driving to Harrisonburg Virginia the next day. On Thursday evening I'll give a public talk on Zooming out in time: a history of climate change — but avid readers of this blog will have seen that already.
On Friday I'm giving a lunchtime chalk talk on quantum gravity, and then the above talk for the physics/astronomy colloquium. If you've seen earlier versions of this talk, the only difference is that I've added material about the Bullet Cluster, chopped out pictures of the Very Large Telescope in the Atacama Desert, and improved my explanation of why positive vacuum energy makes the expansion of the Universe speed up.
Then I'll drive back to Great Falls and visit my folks for the weekend!
Whew.
Posted at October 29, 2007 11:48 PM UTC