Boo!
Pumkpin carving, chéz nous, involves a certain amount of thought and planning. The results are often striking, even when the real world disappoints.
But then there are the times when events intervene, derailing the best-laid plans, …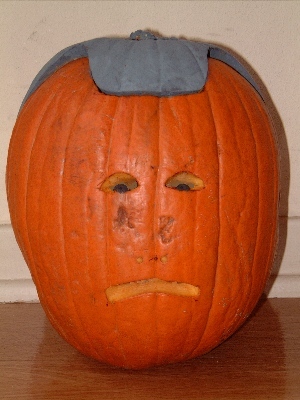 Even more than the hasty improvisation, my greatest regret is that Karl Rove was not indicted. His bloated face simply belongs on a pumpkin.
Posted by distler at October 30, 2005 2:14 PM